PROBLEMS FACED BY ADULT PIANO LEARNERS
Read this page aloud
Stiff fingers

Dislike music sheets

Fed up with finger drills

Limited time for practice

Unable to fix a time for lessons

Embarrassed taking same lessons as children's

THE SOLUTION - PLAY BY EAR
Do you want to be a musician who have:
Exceptional Ability
Play your favorite tunes anytime without sheet music

Play a tune on the piano while you hear it on TV

Truly understand music rather than just reading notes

Memorize songs for years naturally

Perform solo with little or no preparation

Compose music on-the-fly

Exceptional Freedom
Express your feelings musically at the piano

Set yourself free from the blind adherence to sheets

Enjoy making music with creativity and new levels of musicianship
Exceptional Popularity
Jam with the other musicians who play by ear.

Serve as a pianist at church with greater confidence

Accompany other musical instruments players or singers in any key

Impress and entertain friends with the songs they love

Exceptional Income
Work as a musician playing "Live by Request" in bars and hotels

Pass knowledge to other learners who are still struggling with sight-reading

Sign up new students who never imagined that they could learn piano

Have a waiting list of students waiting for exceptional instruction

Keep students longer by motivating them with skills that they love
... Or just a good sight-reader?

---
Your Superhighway to Success
Aspiring musicians who want to start enjoy playing the piano sooner will love our course:
No time wasted in learning musical notations

No mechanical and boring drills

No ongoing and escalating tuition fees to pay

No time wasted in practicing the same exam pieces for months

Saves 80% practice time
Just learn at your own pace at the comfort of your home.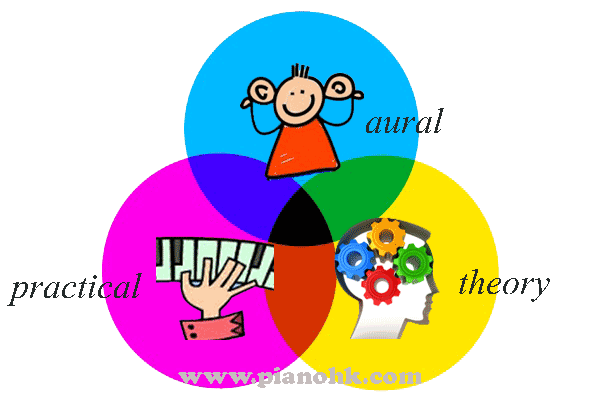 ---
We Teach Improvisation Like No Other
The are many similar courses out there. It's interesting that they teach in different approaches. If you are like me who already have bought some other similar courses, don't worry. Ours is different:
We play solo, not just 'rhythmic patterns'
We teach the PRINCIPLES of creating patterns so that you'll never be short of them
You'll learn to write lead sheets by ear for others (You don't need them yourself)
We'll walk you through the harmonisation of a song step-by-step
We help you dig up your buried aural endowment
You can remember the songs you learned for years if you learn it our way
You can transpose on-the-fly
We teach melody, rhythm and chords, not just piano-playing
We teach the PRINCIPLES which you can apply to most songs

You may wonder why we choose to teach this way. This approach is supported by strong rationale, proven to work, and we are certain that this approach is the best way to develop musicianship. You'll find lots of success stories in the
testimonials
page. Many of them were skeptical at first too.
---
Proven Success
Many students come to us and ask questions such as:
"Am I too old to start?"
"My fingers are stiff, can I learn?"
"I haven't played piano for over 10 years,...."
"Can I really play the piano?"
We take pride in having helped hundreds of students start to enjoy making music in the past years. They include retirees, beginners and those who gave up playing piano for years. If you're like one of them, simply ask yourself:
Why wait if you can start enjoying making music today?
---
Which Musical Instrument For Me?


1. Easy to learn
There's no doubt that piano is the easiest to handle musical instrument. Violin players use both hands to play just the melody but piano players play both the melody and accompaniment. The most difficult part in learning piano is reading the sheet music, not the finger movement. It's a pity that so many learners quit because of the misconception that "sheet music is a must"
2. Versatile
You're not just playing the piano. By hooking up a midi keyboard with a computer, you can make music with any musical instrument.
The Myth of Sheet Music
Is sheet music part of music? Absolutely NOT!
Music is an aural art. Sheet music is just musical notations. Music score dates back to hundreds of years ago before electricity was invented. People then had no choice but rely on sheet music.
Suppose there're two pianists in your neighbourhood. The first one is excellent at sight-reading. He plays any sheet music at first sight without practice. But he can never play by ear. The second pianist seems to come from another world. He can never read sheet music but he can play ANY song he likes without sheets.
Let me ask you. Which pianist would you like to become?
In the era when Youtube is handy, why rely on sheet music any more?
The REAL Joy of Piano Playing
A student of mine once commented, "I was just a score-reading machine."
If you have been playing piano the traditional way for years, playing by ear without the bounds of sheet music will bring your enjoyment to the next level.
Not only that, playing the piano will become creative. You'll be adding goodies while you play.
Don't let procrastination stop you from enjoying making music. Many students who had asked the above questions now turned into piano enthusiasts.